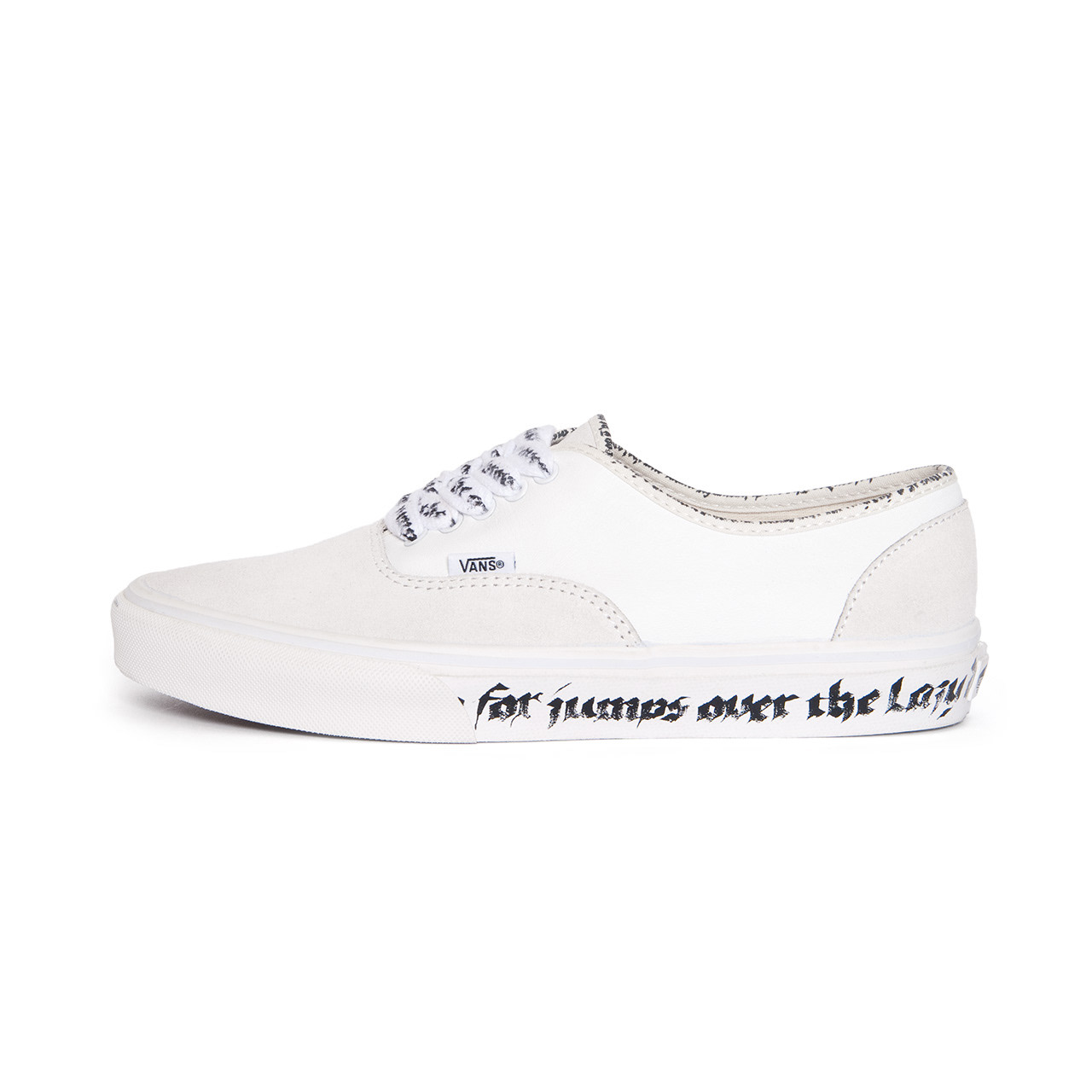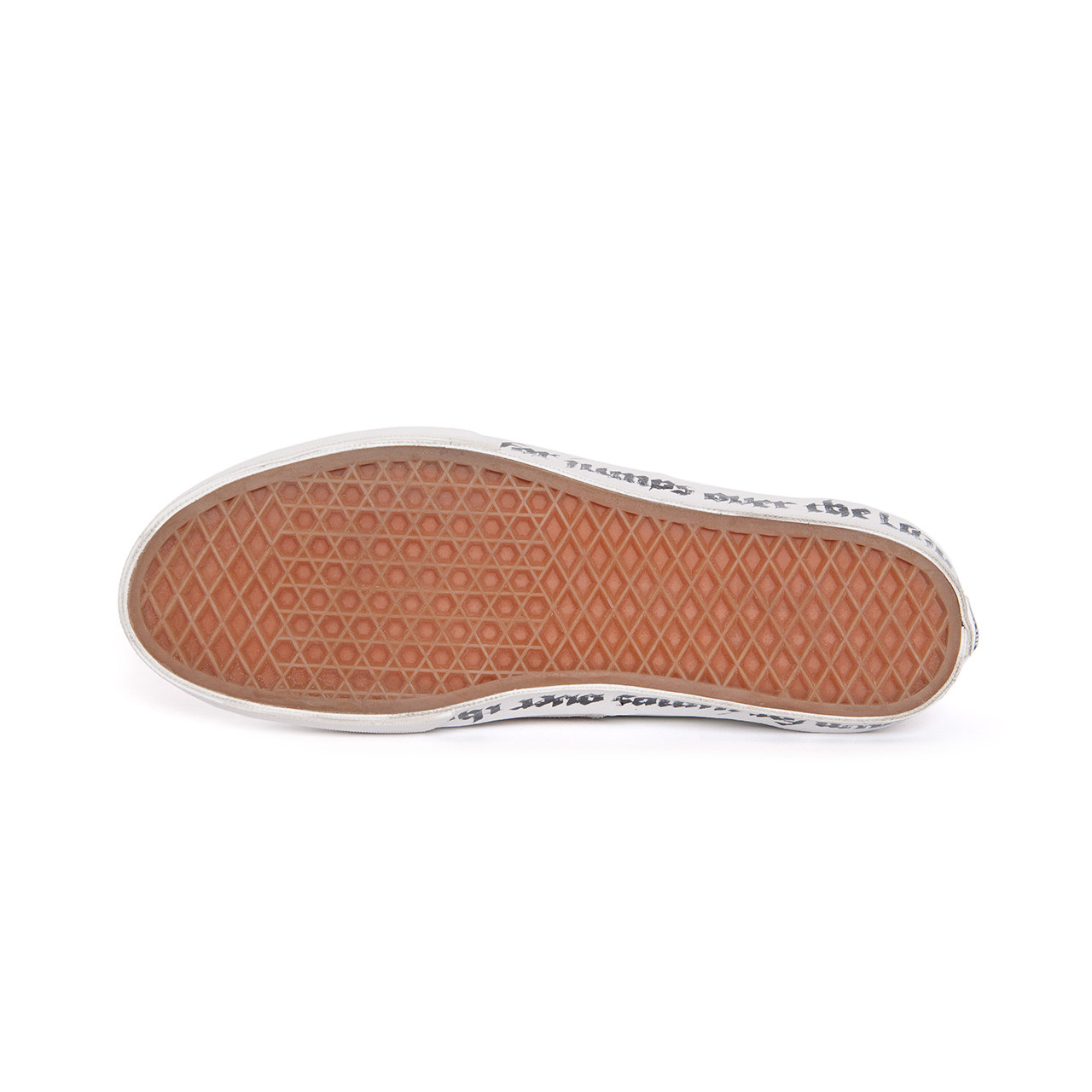 'For
Spring/Summer 2016, N.Hoolywood
collaborated with Japanese calligrapher Mikitype, who contributed his Gothic font-like typography for the brand's clothing and accessories. 
Taking classic Vans sneakers, Mikitype wrote the lyrics of a children's alphabet song, hand-illustrated across the soles, top line and even laces of the shoes'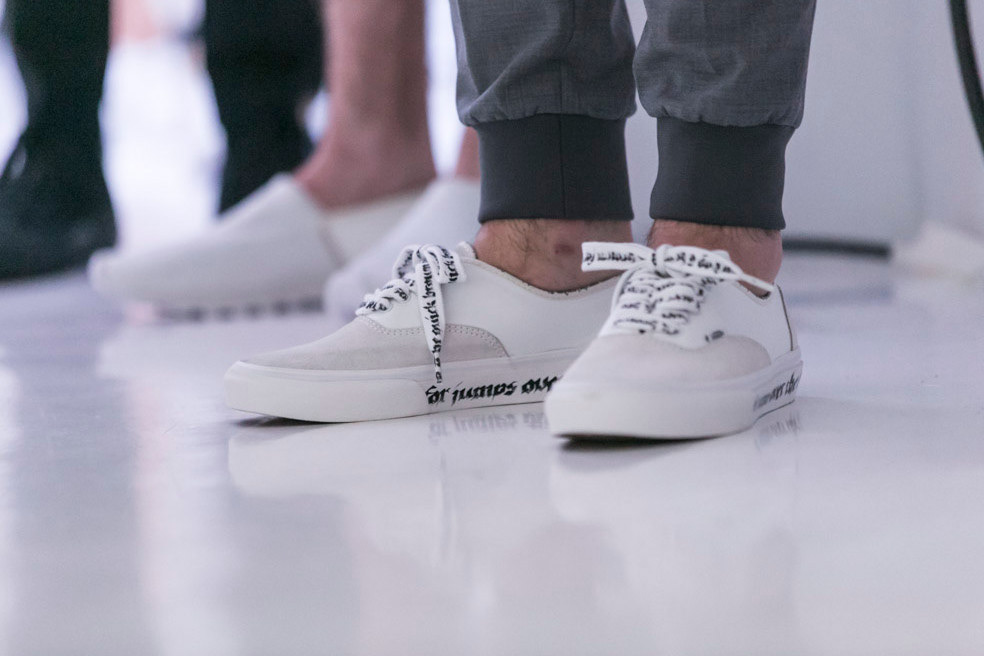 A collaboration with Vans was marked by the typography of the Japanese calligrapher simply known as Mikitype.
His intricate hand-written print was rendered on laces and midsoles, echoing the pen and ink scrawl on individual apparel pieces. Check out more of the preview in the following pages.